Happy Year of the Rooster!
Every year San Francisco-based artist Niana Liu creates a Chinese New Year puzzle poster based on one of the twelve animals in the Chinese zodiac. The twelve original puzzle diagrams were formed by Qing dynasty scholar Tong Xiegeng, inventor of the fifteen-piece tangram puzzle. Each design shows an arrangement of Tong Xiegeng's set of fifteen geometric pieces forming one of the zodiac animals, and all twelve diagrams were published in his 1885 book Additional Enhancing Intelligence Diagrams (Yizhi xu tu).
Click on Poster to Enlarge!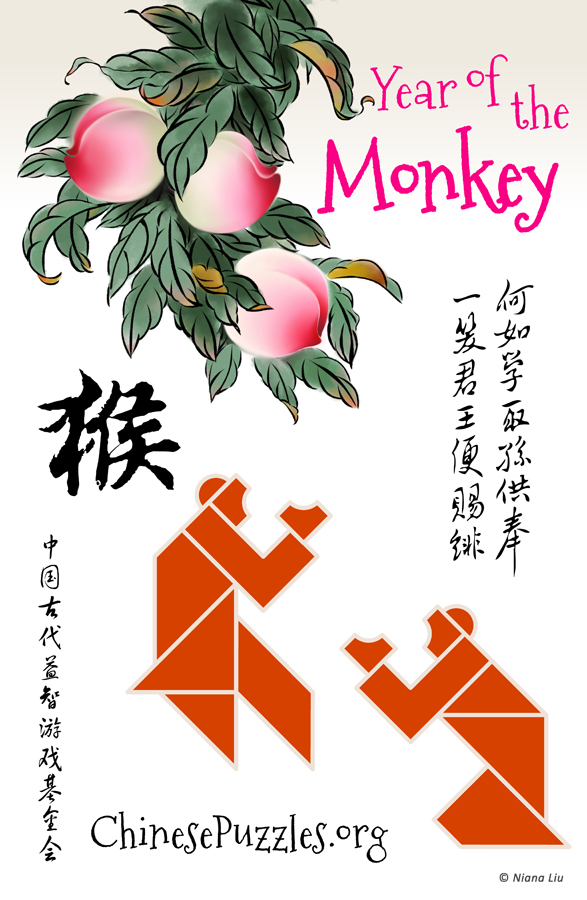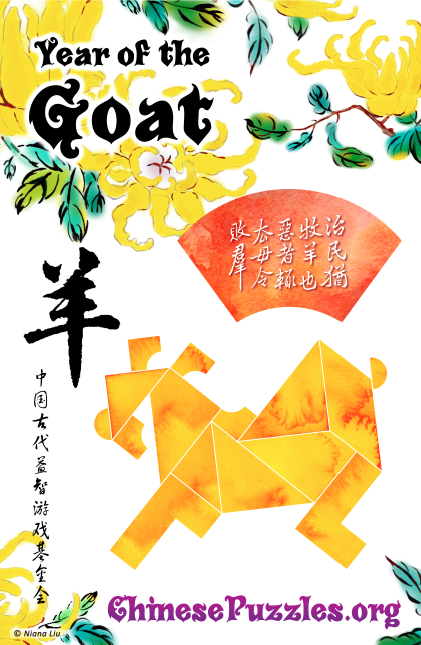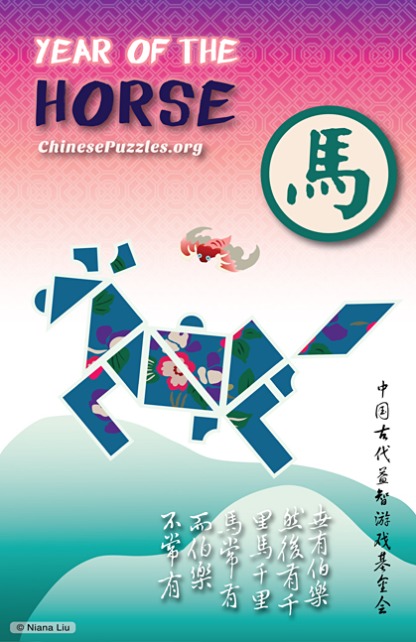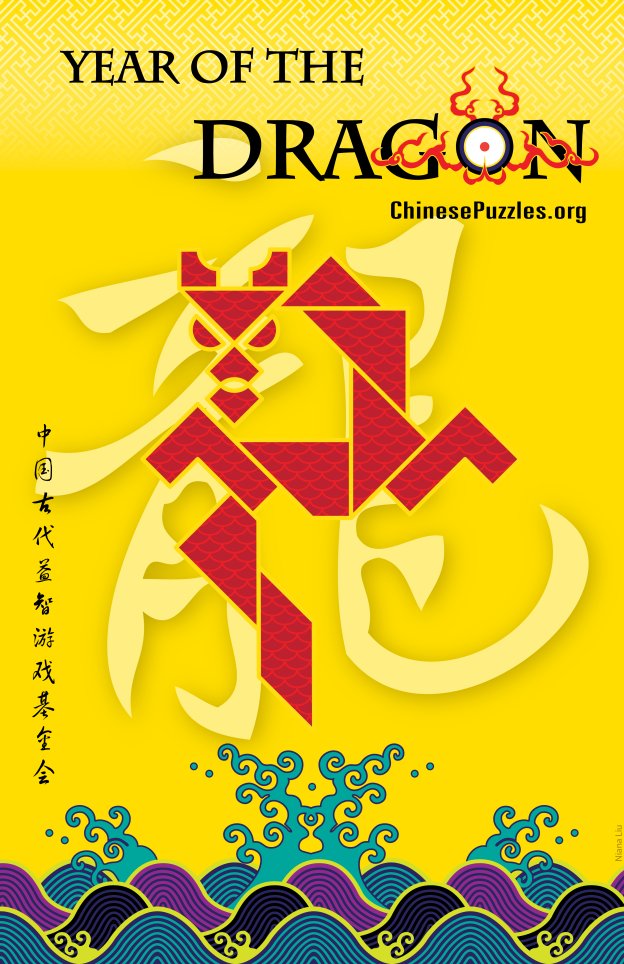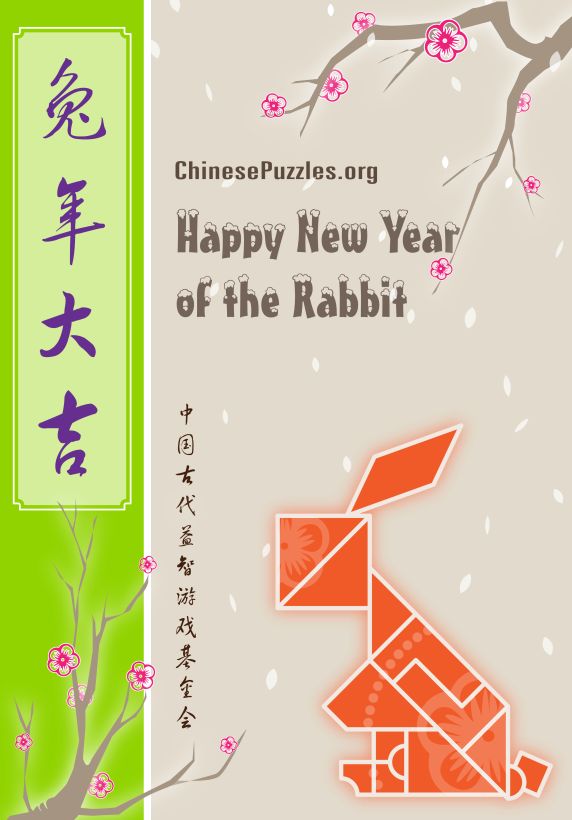 Tong Xiegeng's Original Zodiac Diagrams
Following are Tong Xiegeng's original zodiac diagrams. These diagrams were puzzles for his readers to solve using his fifteen tangram pieces. All fifteen pieces had to be used, and none were permitted to overlap. Artist Niana Liu's Chinese New Year posters show her solutions to the puzzles.
Accompanying each diagram is a quotation from a classical Chinese text or poem.