About the Yizhitang Collection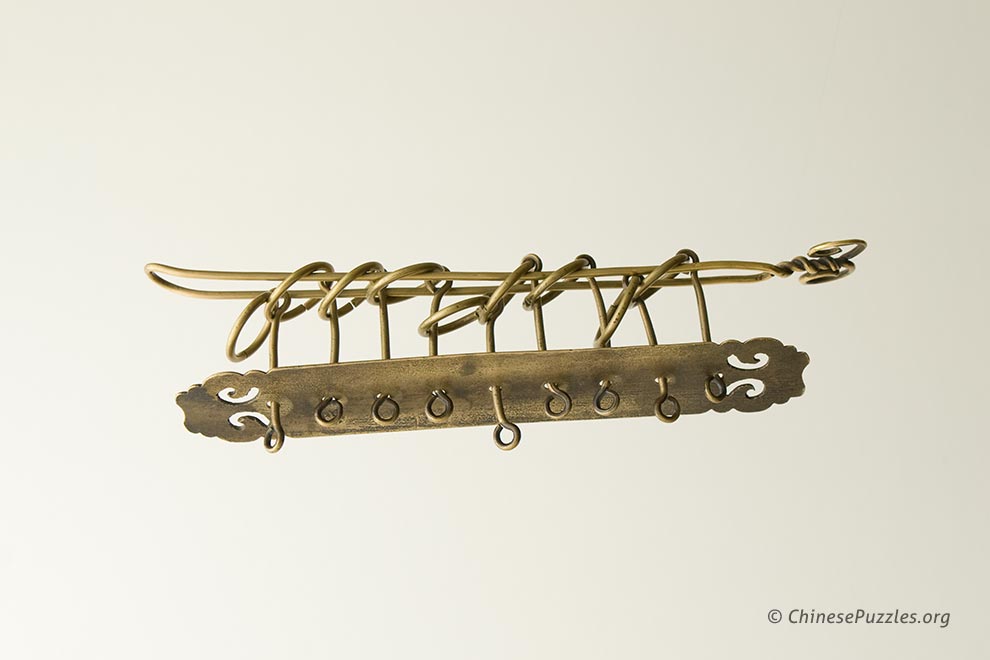 While in Suzhou, Wei and Peter found a beautiful brass nine linked rings puzzle at the weekly antique market outside Confucius Temple. That purchase was the beginning of a twenty-year odyssey around China, Europe, and the east coast of the United States during which the couple collected over 1600 antique Chinese puzzles and documented their histories. The collection was named "Yizhitang" (art and ingenuity) in recognition of the exquisite craftsmanship employed in creating the old puzzles.
The first public exhibition of the Yizhitang Collection was held in 2008 at the Chinese Culture Center of San Francisco. During 2010 and 2011 the collection was exhibited at the Museum of Chinese in America (MOCA) in New York. A traveling exhibition to museums throughout China is now in the planning stage. The Yizhitang Collection will eventually return to a permanent home in China, where people of all ages will be able to view the beautiful antique puzzles and play with modern versions of them.
About the Classical Chinese Puzzle Project
The Classical Chinese Puzzle Project (C2P2) was incorporated as a non-profit organization in January 2000. Its mission is to assist in the preservation and revival of classical Chinese puzzles during an era in which many traditional activities and art forms have become endangered. To further this goal, C2P2 has: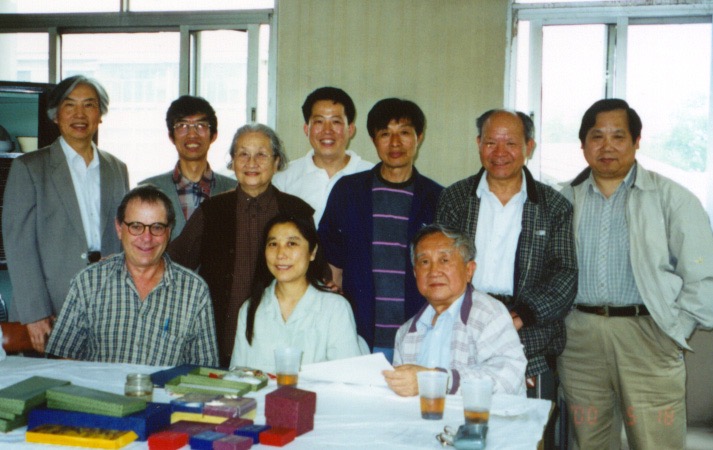 Conducted its own research on the history of classical Chinese puzzles and sponsored activities of the Beijing Puzzle Research Group, an organization of Chinese puzzle makers, puzzle writers, and puzzle enthusiasts affiliated with the Beijing Toy Association;
Sponsored over a dozen Chinese puzzle makers, puzzle researchers, and magicians to attend conferences, participate in cultural exchanges, and perform in the United States, England, and Japan;
Published the exhibition catalogChinese Puzzles: Games for the Hands and Mind and launched this website to generate interest among the general public about traditional Chinese puzzles;
Curated major Chinese puzzles exhibitions at the Chinese Culture Center of San Francisco and the Museum of Chinese in America in New York City; conducted puzzle workshops for schools, museums, and other organizations; and initiated discussions on the establishment of a Classical Chinese Puzzle Museum in China.
The Classical Chinese Puzzle Project is currently conducting research on a village in central China that specialized in the production of traditional puzzle locks during the late Qing dynasty.
Contact Information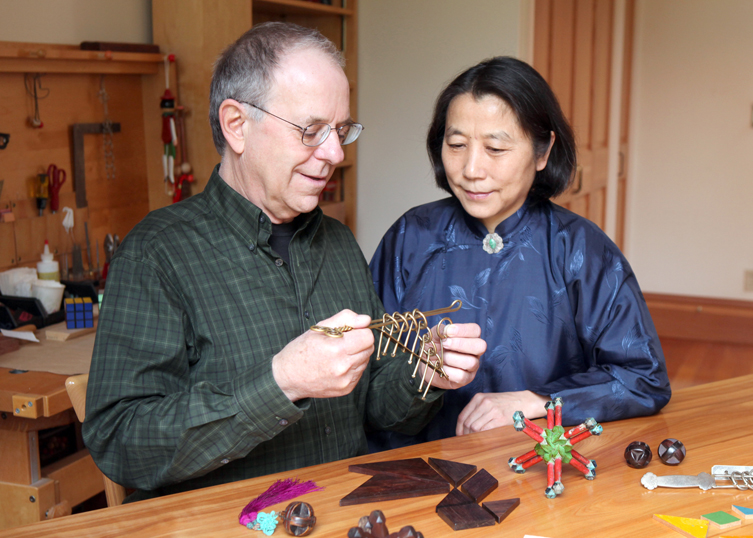 EMAIL
Wei Zhang – wei@c2p2.org
Peter Rasmussen – peter@c2p2.org
MAILING ADDRESS
Classical Chinese Puzzle Project
PO Box 10191
Berkeley, California 94709
USA